The desire to provide world class education programs for their teachers and strengthen the outcomes for their participants was a driving force for Rainbow Club to join forces with Playbk Sports, in a newly minted partnership to bring a connected digital Learning...
For an organisation founded by the dynasty of the Kennedy/Shriver families in the United States, you might think Special Olympics was a more easily recognised brand in Australia. Add to that the fact that only three organisations globally have permission to use the...
How does the newest club in Australia's biggest sporting code get to more fans to grow their brand in what has historically been one of the country's toughest sporting markets to crack? The answer was to partner with Playbk Sports to bring the club's players,...
The Women in Sport Summit brought together some of the biggest brands in global sport last Thursday on the Gold Coast to explore and celebrate the continued evolution of the critical role women are playing in all arenas within the global sporting landscape. With...
The recent Sports Tech World Series conference held in Brisbane showcased some of Australia's most exciting established and emerging sports technology companies and outlined Queensland's vision to be a global leader in sports technology in the run up towards Brisbane...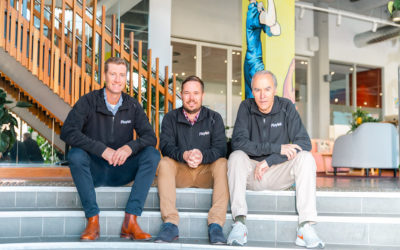 Playbk Sports is excited to announce their biggest and most strategically important announcement to date, with news experienced sports marketing professional Rick Burton is joining as an equity partner in the business. Effective immediately, Burton will take on an...
Sorry, I had to reboot Zoom. Just take yourself off mute. I can't seem to get my camera working. And the list goes on. How many times over the last couple of years have we muttered these awkward lines at some point of a virtual call? I know I...